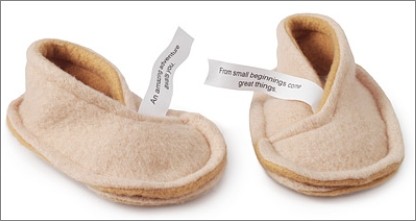 These Baby Fortune Cookie Slippers ($28) are handmade from extra-plush fleece with floor-gripping soles, each slipper curls into a delightful cookie shape when not in use. Comes with two loving fortunes for baby.
Please note The Mindful Shopper does not directly sell the items featured on this blog. Click on the product link to buy, check availability, or learn more about an item of interest.

Thank you for dropping by The Mindful Shopper! I absolutely LOVE it when you stop by!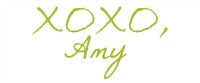 FOLLOW ME:
FACEBOOK | PINTEREST | TWITTER
FREE NEWSLETTER: