My post today is in honor of World Animal Day which is an annual celebration that is held each October 4th. World Animal Day started out in Italy in 1931 during a convention of ecologists. Many churches throughout the world observe the Sunday that is closest to the date with a Blessing for the Animals. World Animal Day, however, is observed by animal-lovers of all faiths and nationalities.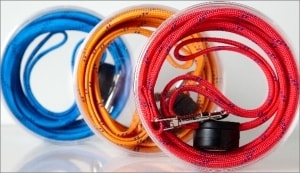 Please note The Mindful Shopper does not directly sell the items featured on this blog. Click on the product link to buy, check availability, or learn more about an item of interest.
(1) This Pup Crawl Lights-Up Leash ($25 each) is made from reinforced nylon which can be used for dogs weighing up to 60 pounds. This 6-foot long dog leash is available in 7 fun colors and is visible from one-quarter mile away in the dark due to LED lights. Pup Crawl donates $3 from each leash to a local shelter or rescue organization. You can choose to support any of 400 dog shelter and rescue organizations from 46 states.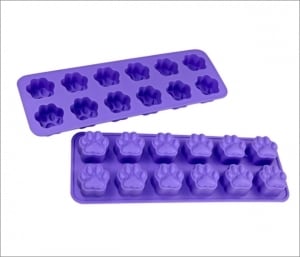 (2) Love these Paw Print Ice Cube Trays ($12.95 for set of two). They are made of silicone, are naturally non-stick, wash easily, and are dishwasher safe. For each item purchased, 3% to 50% of the proceeds will be given to charities that help fund food for animals through GreaterGood.org.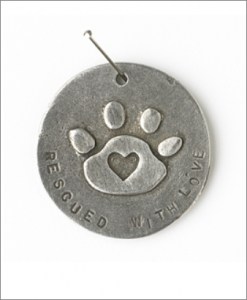 (3) This Underdog Pet Tag ($25) is a wonderful way to show the world how proud you are of your rescued animal. Hurray For The Underdog is a company that strives to celebrate the power and spirit of rescued animals everywhere.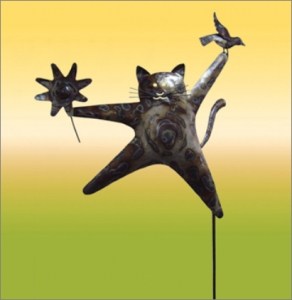 (4) The Dancing Cat Garden Stake ($29.50, currently not available) is made of handcrafted metal with a mottled patina finish. Each piece is an original work of art. This delightful feline can be purchased through Humane Domain where 10–20% of the purchase price of every product in the store directly benefits the programs of The Humane Society of the United States.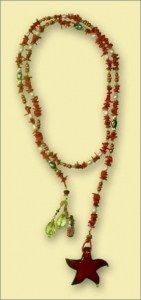 (5) This Red Pearl Necklace ($115, currently not available) is made in a scarf-like fashion so that it can be wrapped elegantly around your neck. Handmade from red coral and freshwater pearls with a glass star pendant. All sales go to help support the more than 220 rescued animals living at The Wild Animal Sanctuary. I have personally visited this sanctuary and really love their mission statement and how they treat their animals. Please check them out!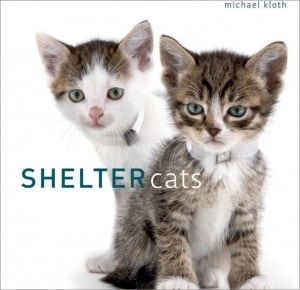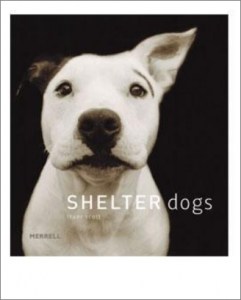 (5) Photographer Michael Kloth documents in Shelter Cats ($17.99) and Shelter Dogs ($22.99) the unique characters and stories of some of the animals he has encountered in his volunteer work. His irresistible portraits and sincere commitment to animal welfare create a poignant and loving tribute to all cats and dogs. A portion of the proceeds from the sales of these books is donated to the ASPCA.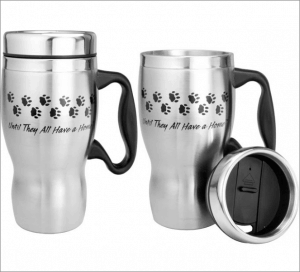 (6) Enjoy that cup of coffee or tea while sharing an important message about pet adoption. These Until They All Have A Home™ Travel Mugs ($10 each) are made of stainless steel and hold 16 oz. of fluid.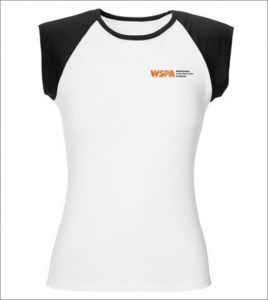 (7) This sporty and stylin' Women's Cap Sleeve Raglan ($20.99) is made of 100% combed ring-spun cotton that gets even softer with each washing. Proceeds go towards the World Society for the Protection of Animals (WSPA).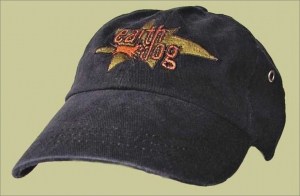 (8) This Earthdog Baseball Hat ($27) is made of 100% cotton sporting the embroidered full color earthdog logo. Earthdog is a small company, owned by Dave & Kym Colella, that uses eco-friendly materials made in the United States. The inspiration from their items comes from their own "pack" of 15 rescued dogs.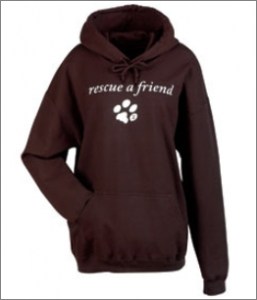 (9) Remind others that their new best friend could be waiting for them at a local animal shelter with this comfy Rescue A Friend Hooded Sweatshirt (sold out).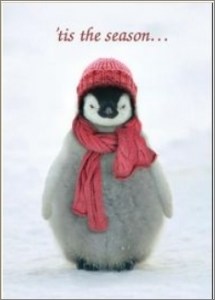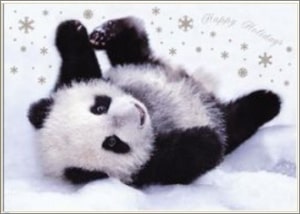 (10) These wonderful holiday cards feature a Brrrr Humbug Penguin and a Posing Panda ($25 for 25 cards). Each card features an inside greeting and an option to personalize that greeting. Celebrate the season by sending cards that show your support of the World Wildlife Fund (WWF), a leading conservation organization.

Thank you for stopping by The Mindful Shopper. I hope you enjoyed my post "Celebrate The Joy of Animals"!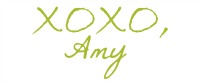 FOLLOW ME:
FACEBOOK | PINTEREST | TWITTER
FREE NEWSLETTER: