[FIRST ROW] Vintage Silver Recipe Cocktail Shaker ($69). The North Face Etip Apex Gloves ($55)- allows you to work on touchscreen devices. Estate iPhone 5 Case (sold out).
[SECOND ROW] Pocket Projector for iPhone 4 and 4S ($299.99, on sale for $99.99). Mobile Power Charger ($50).
[THIRD ROW] Shark Cufflinks ($239.95). TOKYObay Military-Style Watch (sold out). Perfect Drink App-Controlled Smart Bartending ($69.99).
[FOURTH ROW] Woolen Jacket with Removable Collar ($49.95, on sale for $36.95). Waterproof Wireless Bluetooth Shower Speaker ($40).
Please note The Mindful Shopper does not directly sell the items featured on this blog. Click on the product link to buy, check availability, or learn more about an item of interest.
[TOP ROW] Eddie Bauer Nordic Sweater (sold out). Personalized Garage Sign ($99.99).
[MIDDLE ROW] Portland General Store Shaving Kit (sold out). Headphone Cufflinks ($69).
[BOTTOM ROW] Fossil Townsman Leather Watch ($245). Rawlings Baseball Paperweights (sold our). V-Neck Cotton & Cashmere Sweater (sold out).
Thank you for dropping by The Mindful Shopper! I absolutely LOVE it when you stop by! I hope you enjoyed my post all about Cool Gifts For Guys!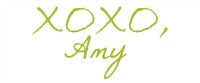 FOLLOW ME:
FACEBOOK | PINTEREST | TWITTER
FREE NEWSLETTER: