[FIRST ROW] Vintage Silver Recipe Cocktail Shaker ($69). The North Face Etip Apex Gloves ($55)- allows you to work on touchscreen devices. Estate iPhone 5 Case ($30).
[SECOND ROW] Pocket Projector for iPhone 4 and 4S ($299.99, on sale for $99.99). Mobile Power Charger ($50).
[THIRD ROW] Shark Cufflinks ($239.95). TOKYObay Military-Style Watch ($175). Perfect Drink App-Controlled Smart Bartending ($69.99).
[FOURTH ROW] Woolen Jacket with Removable Collar ($49.95, on sale for $36.95). Waterproof Wireless Bluetooth Shower Speaker ($40).
[TOP ROW] Eddie Bauer Nordic Sweater ($69.95). Personalized Garage Sign ($99.99).
[MIDDLE ROW] Portland General Store Shaving Kit ($45). Headphone Cufflinks ($69).
[BOTTOM ROW] Fossil Townsman Leather Watch ($245). Rawlings Baseball Paperweights ($40, on sale for $29.99). V-Neck Cotton & Cashmere Sweater ($59.50).
CLICK HERE to view (or pin) the collection of 'Cool Gifts For Guys' on The Mindful Shopper's Gift Guide on Pinterest!
Thank you for dropping by The Mindful Shopper! I absolutely LOVE it when you stop by! I hope you enjoyed my post all about Cool Gifts For Guys!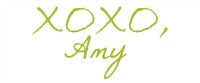 Check Out These Related Posts!