[Page 2 of 2]
(11) This Relay For Life Star Keychain ($11.25, currently not available) reveals words that are a charming reminder for us to live life to its fullest. Funds from the purchase of this keychain benefit the Relay For Life Campaign through The American Cancer Society.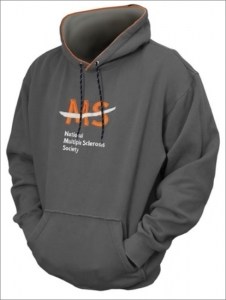 (12) This cozy Hooded Sweatshirt ($42, on sale for $32) features the Multiple Sclerosis custom logo and is adorned with a lined hood with contrast stitching. Proceeds go to the Multiple Sclerosis Society, a 50-state network of chapters helping people with MS and their families.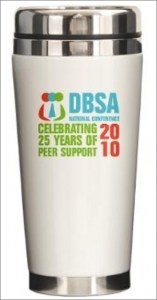 (13) This eye-catching Ceramic Tumbler ($22.99, currently not available) from The Depression and Bipolar Support Alliance (DBSA) is a functional work of art with a solid design of a steel inner-sleeve that's ideal for hot or cold beverages. The mission of DBSA is to provide hope, help, and support to improve the lives of people living with mood disorders.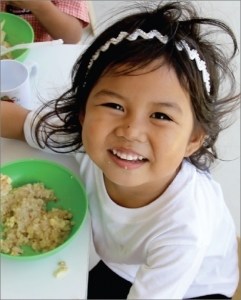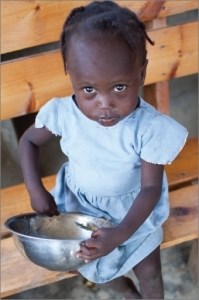 (14) Feed My Starving Children (FMSC) is a Christian non-profit organization committed to feeding children in nearly 70 countries around the world. The FMSC Website allows you to give money in a wide range of gift amounts and then design a tribute card to give to your loved one to let them know that you donated money in their honor.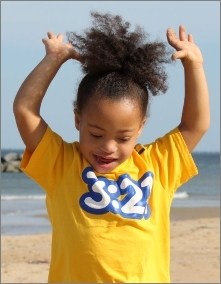 (15) Introducing the new National Down Syndrome Society (NDSS) signature t-shirts, available for men, women, and children. The NDSS Tees ($15-$25, currently not available) feature 3:21 on the front, symbolic of the third copy of chromosome 21, Trisomy 21, the cause of Down Syndrome. The goal of NDSS is to be the national advocate for the value, acceptance, and inclusion of people with Down Syndrome.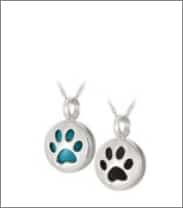 (16) These Paw Print Gemstone Necklaces (from $19.95 each) are made of a polished Amazonite or Onyx gemstone peaking through a sterling paw print silhouette. These necklaces are can be found on the Animal Rescue Site which donates food for shelter animals.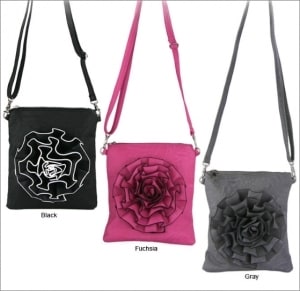 (17) A romantic rose brings a feminine touch to this dazzling Rose Shoulder Handbag ($24.95, currently not available). Purchasing this lovely bag through the Breast Cancer Site helps the National Breast Cancer Foundation by providing free mammograms.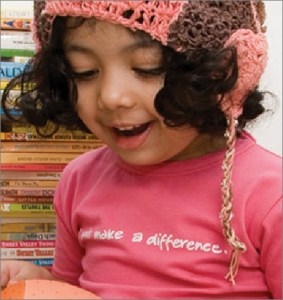 (18) This adorable "I Will Make A Difference" Tee ($38, infant-4T, currently not available) is made by Booda Brand. For every one of these tees bought, Booda will donate a book to a child in need through the organization Room to Read.

Thank you for stopping by The Mindful Shopper today! I hope you enjoyed my post all about Gifts That Give Back!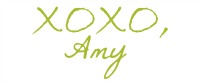 FOLLOW ME:
FACEBOOK | PINTEREST | TWITTER
FREE NEWSLETTER: