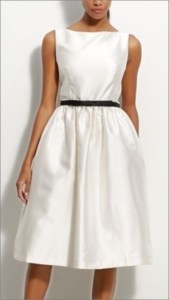 (1) A bow-decked satin belt sets off the full, crinoline-lined skirt of this enchanting Taylor Dresses Satin Dress ($198, free shipping) with a front boat neck contrasted by a gracefully scooped back.
Please note The Mindful Shopper does not directly sell the items featured on this blog. Click on the product link to buy, check availability, or learn more about an item of interest.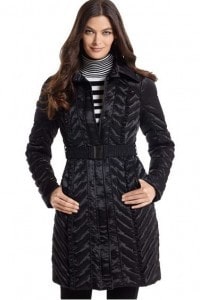 (2) This Ultramodern Long Puffer Jacket ($228, on sale for $149.99) rendered in luxurious soft black satin with ruffled princess seams and a stretch belt creates a lovely feminine silhouette.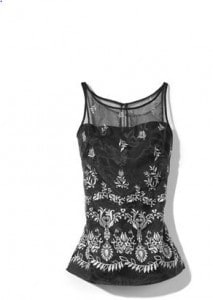 (3) You will find a "classic" in this sleeveless organza shell embroidered in a contrasting hue. This Embroidered A-Line Shell ($128, on sale for $69.99) is fully lined and includes a hidden side zip with hook-and-eye closure.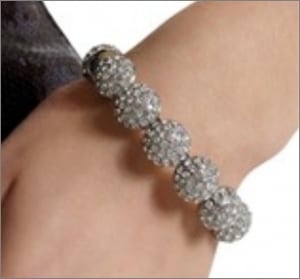 (4) Sparkling glass crystal domes will embellish your wrist in this dazzling Crystal Fireball Bracelet ($48) with magnetic closure.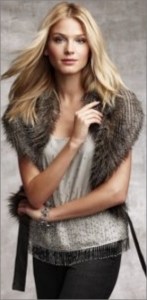 (5) This chic outfit from Ann Taylor includes a delicate ice-inspired, shimmery crystal and bead Icicle Shell ($228, on sale for $129.99) and plush Faux Fur Stole ($88, on sale for $49.99).
(6) Silky faux fur transforms this Faux Chinchilla Clutch into the ultimate luxe accessory ($128, on sale for $59.99).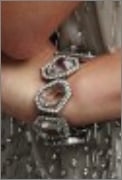 (7) This glacier-inspired Faceted Glacier Toggle Bracelet ($58) edged with sparkling crystals will add an instant touch of glamour to any outfit.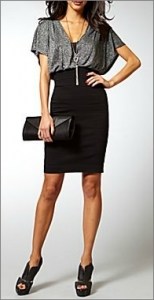 (8) You will be turning heads with this silver metallic sheath style Glamour Dress ($60, on sale $39.99, currently not available) and flattering black glitter Olsenboye Platform Pumps ($50. on sale for $34.99).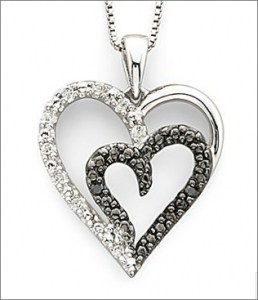 (9) This sophisticated Diamond Heart Pendant ($150.99, on sale for $69.99, currently not available) is adorned with a color-enhanced black diamond heart nestled within a larger white diamond heart.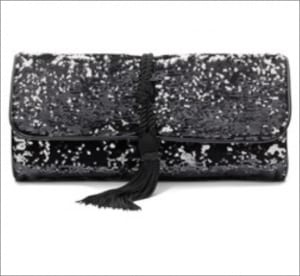 (10) This stunning Black Sequined Clutch ($44, on sale for $24.99) is cinched with a black cord and tassel. This innovative clutch is reversible with black sequins on one side and silver on the other and includes a removable handle and snap closure.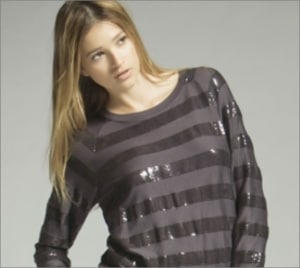 (11) Stretch jersey sports sparkling sequin stripes and a scooped neck in this C&C California Sequin Top ($118, on sale for $89.99, currently not available).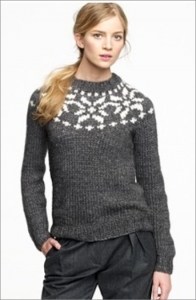 (12) This ski-chic classic Nordic Sweater ($148) is hand-knit in fine Italian wool with a custom-created Nordic design featuring a thick rib trim and a slim-fit silhouette.

(13) This corset-style Ballerina Party Dress ($59.50) has a floral-embroidered lace top with a full tulle skirt and a grosgrain ribbon tie at the waist. This sweet dress is in perfect juxtaposition to the Boyfriend Tuxedo Jacket ($79.50) which is made of a soft cotton blend twill and faux leather shawl collar.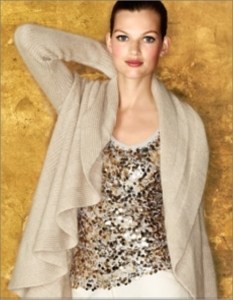 (14) This Allover Sparkle Tank ($78) is an eye-catching tank enhanced with metallic sequins and paillettes with a stretch fit and soft knit jersey back.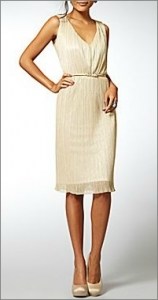 (15) The elegant Worthington® Pleated Dress ($60, on sale for $39.99, currently not available) in a universally flattering pale shade of gold which shimmers with a hint of metallic accents and a skinny gold belt. These Presley Pumps ($60, on sale for $49.99) made of a champagne satin fabric with sparkling rhinestone detailed heel makes this an impressive outfit.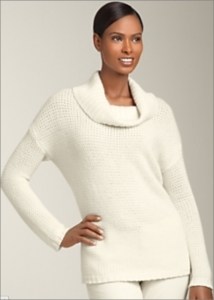 (16) This luxurious Cashmere Cowl Neck Sweater ($229) is a feather-light, silky wool sweater made of ultra-fine soft fibers to keep you cozy-warm.
(17) This classy Cable-Collar Sweater ($98, on sale for $39.99) in an ultrasoft off-the-shoulder neckline will encircle you with a modern cable twist. This cheerful holiday outfit is enhanced with a luxurious satin Ruby Pencil Skirt ($98, on sale for $49.99) and wonderful Satin Rosette Jacquard Pumps ($98, on sale for $55.99).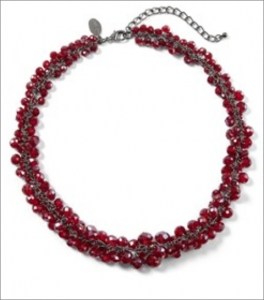 (18) This Ruby-Color Shag Necklace ($64) is made of opulent clusters of faceted crystals with a radiant aurora borealis finish.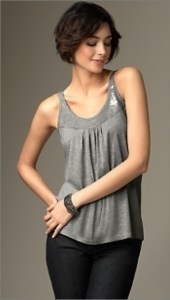 (19) This comfortable rayon Knit Tank ($69.50, on sale for $33.99) with sequin accents is an easy way to add sparkle to any outfit.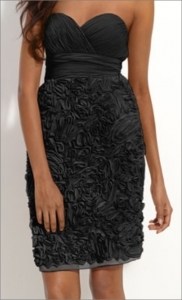 (20) What a beautiful empire waist silhouette in this Strapless Chiffon Dress ($198) with an alluring sweetheart bodice and floral detailing that lushly textures the exquisite skirt.

Thank you for dropping by The Mindful Shopper! I absolutely LOVE it when you stop by! I hope you enjoyed my post all about Be Dazzling This New Year!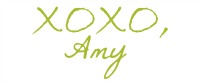 FOLLOW ME:
FACEBOOK | PINTEREST | TWITTER
FREE NEWSLETTER: