FULL OF FUN AND WHIMSY
[TOP ROW] Wallet Q Card Case for Apple iPhone 5 ($39.99). Bright Honeysuckle Pink Freshwater Pearl Earrings by Jennifer of Liv Jewellery ($65).
[MIDDLE ROW] Party Pug Ring by Christine Street of Chocolate and Steel ($30). Monogrammed Acrylic Tray ($42). Ele-Fancy Necklace ($16.99).
[BOTTOM ROW] SOREL 'Joan of Arctic' Boot ($149.95, on sale for $112.46). Kate Spade New York Watch ($250). Colorful Phone and Tablet Cases ($9.99-$19.99).
Please note The Mindful Shopper does not directly sell the items featured on this blog. Click on the product link to buy, check availability, or learn more about an item of interest.
PRETTY AND PRACTICAL
[TOP ROW] Vintage Flair Hat ($68). Hoots the Boss Containers ($17.99 each). St. Tropez Necklace from Arhaus Jewels ($85).
[MIDDLE ROW] Aqua Zinger Flavored Water Maker ($25.99). Steve Madden Band of Stripes Infinity Scarf ($44, on sale for $21.99). Heart Raw Edge Tote ($32).
[BOTTOM ROW] Blue Coral Bookends by Lena and Dmitry of Design Atelier Article ($54.31). Seize The Day Phone Case ($35).
SPARKLE AND SHINE
[TOP ROW] Believe Pocket Charm ($35). Glitz Owl Wrist Wrap from Fossil ($38).
[MIDDLE ROW] Michael Kors Wallet Clutch for iPhone 4S ($79.95). Heather Moore Mini Star Initial Charm ($410).
[BOTTOM ROW] Ecote Aminah Clutch ($49). Snowflake Diamond Pendant Necklace, 14k White Gold ($290, on sale for $276). Wonderland iPhone 5 Case ($35).
COZY AND COMFORTING
[TOP ROW] Lotus Necklace ($35)- gives back to charity. Touch Screen Cashmere Gloves ($39). Cashmere Infinity Scarf ($99, on sale for $79).
[MIDDLE ROW] Green Multi-Color Zip Pouch ($60). Talk To Me iPhone Case ($35). Leaf Pattern Sterling Silver Spinner Ring ($110) by Janice Hagey-Schmidt of Janice Art Jewelry. Chelsey 'Dot' Muffler ($158).
[BOTTOM ROW] Cable Knit Throws ($79, on sale for $59). Shakuhachi Embellished Mini Clutch ($158). Kate Spade Black Cat iPhone Case ($45). Reindeer Sweater ($61.71).
Thank you for dropping by The Mindful Shopper! I absolutely LOVE it when you stop by! I hope you enjoyed my post all about Fab Gifts For Gals!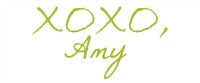 FOLLOW ME:
FACEBOOK | PINTEREST | TWITTER
FREE NEWSLETTER: