The fabulous kids' clothing store Gymboree is teaming-up with Eric Carle, the beloved and acclaimed author and illustrator of children's books, to create a limited edition play and sleepwear collection featuring the World of Eric Carle™ . This partnership brings two iconic, parent-trusted brands together and builds on Gymboree's rich heritage in colorful, quality sleepwear that both parents and children love. Click to visit The Eric Carle Collection available at Gymboree.
This is a sponsored post. I am a proud affiliate of Gymboree!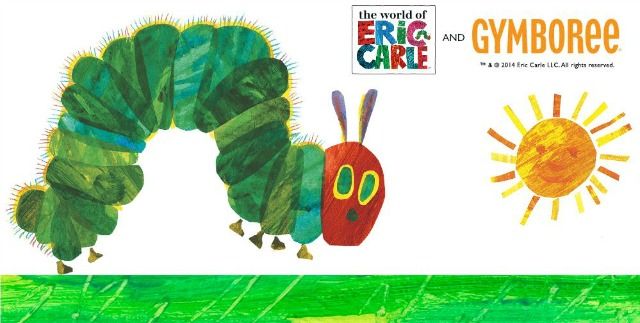 Eric Carle's best-known work, The Very Hungry Caterpillar, has touched the hearts of millions of children all over the world and has sold over 38 million copies. Since The Very Hungry Caterpillar was published in 1969, Eric Carle has illustrated more than seventy books, most of which he also wrote, and more than 127 million copies of his books have sold worldwide.
The Collection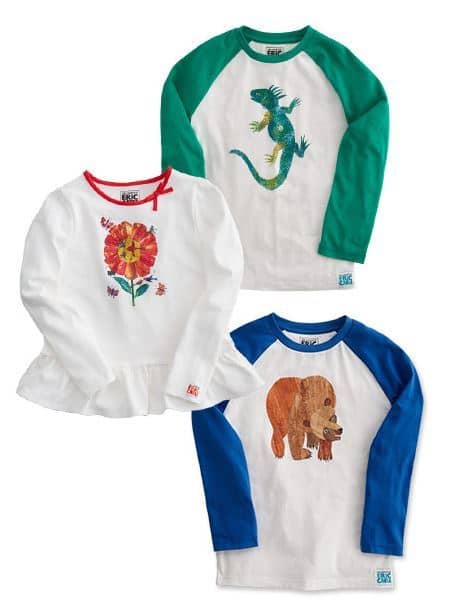 The World of Eric Carle™ Playwear Collection ($21.95) includes darling bow-neckline tops and long-sleeve tees, each featuring a special character from Eric Carle's famous books. There are 8 characters to choose from including The Tiny Seed Flower, The Grouchy Ladybug, and The Brown Bear. Available in sizes 6 mo to 6.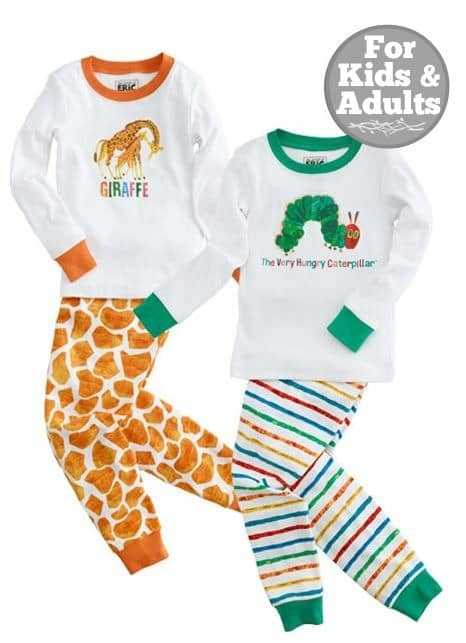 The World of Eric Carle™ Sleepwear Collection (Two-Piece Sets, Kids $26.95 and Adults $42.95) features Two-Piece Gymmies® with special illustrations from Eric Carle's acclaimed books. There are 10 styles to choose from including The Very Hungry Caterpillar™,  The Giraffe, Moon & Stars, and The Polar Bear. Available in kids' sizes 6 mo-6 and adult sizes XS-XL.
 Please share you or your children's favorite book from beloved Illustrator and Author Eric Carle in the comment section. Thank you so much for leaving a comment!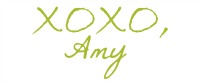 FOLLOW ME:
FACEBOOK | PINTEREST | TWITTER
NEWSLETTER SIGN-UP: