Today I am writing a product review post and taking a look at a few Christmas ornaments from Uncommon Goods. Full disclosure, Uncommon Goods provided me with free ornaments for purposes of this review.
I have written a blog post before about ornaments– they hold a special place in my heart. When I had my first apartment, the coolest housewarming gift I got was a box my parents gave me full of all of the ornaments I had received over the years. When I opened the box- I was delighted to see lovely reminders of wonderful memories from my past. Such a great way to bring me comfort my first Christmas away from home.
I reviewed three ornaments from Uncommon Goods; The Handmade Pig Ornament Set, The Handmade Glove Ornament Set, and The Christmas Tree-To-Be Ornament.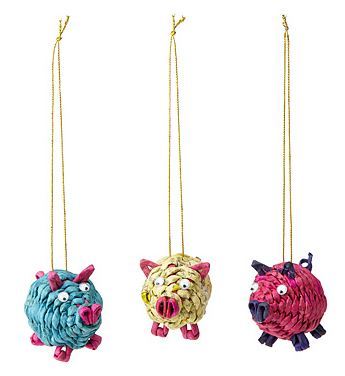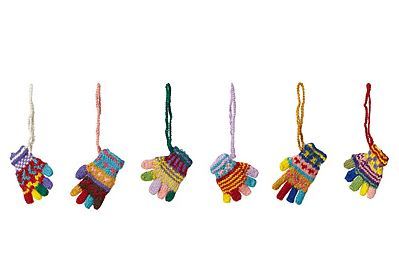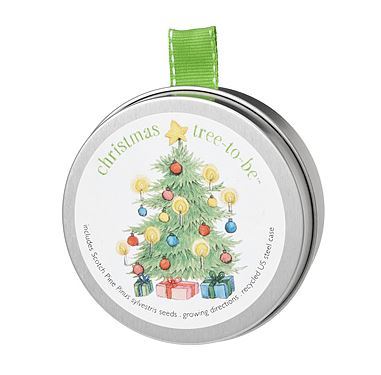 I had a feeling that I was going to love these ornaments, and I wasn't disappointed. My favorite was definitely the Pig Ornament Set- so darn cute!!!  This set includes three ADORABLE handmade pig ornaments in fuchsia, teal, and yellow.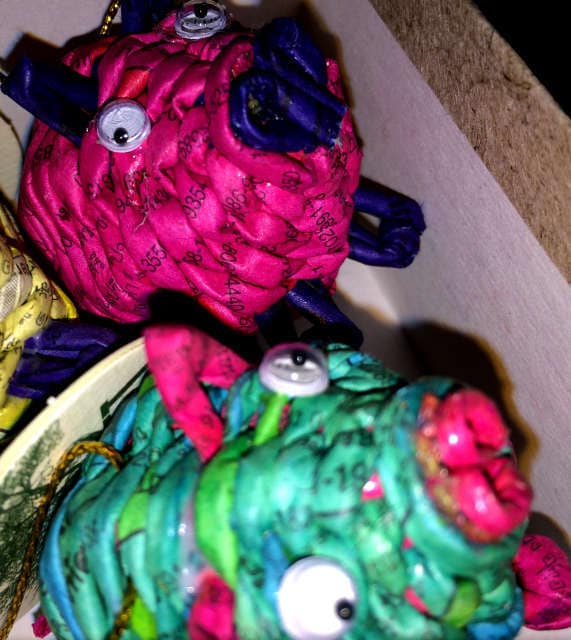 These hard-to-resist Pig Ornaments ($25, set of three) are made of recycled paper by artisans in Thailand. Every detail is perfect and it is easy to tell these ornaments are made with great care. They arrived in a handmade, reusable gift box decorated with locally made paper. These ornaments would be a lovely gift as a set or you could separate them (though these little guys may miss each other) and use each one as a gift-topper.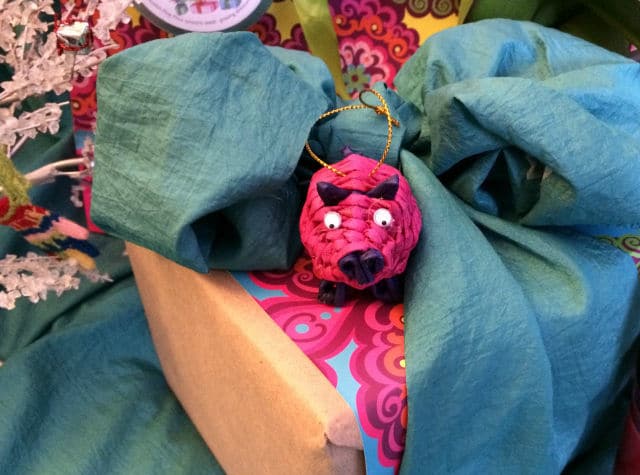 Take a look at this little dude, all ready to spread some holiday cheer! Isn't he cute? (I obviously loved these pig ornaments- I assigned them a gender and practically gave them their own names!)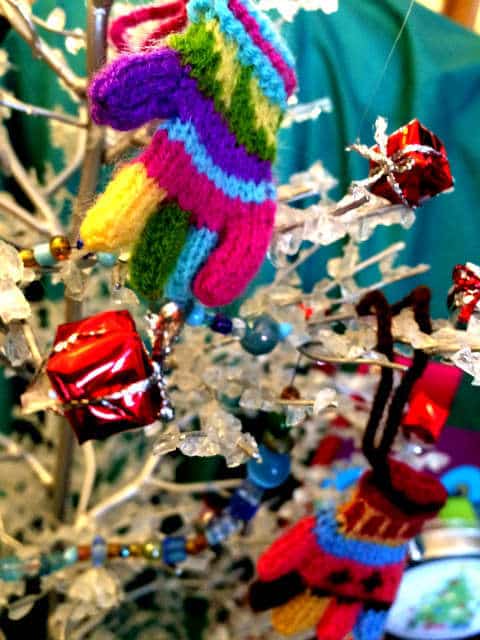 The second set of ornaments I received were these hand-knit Glove Ornaments ($39, set of six). They are handmade by a Peruvian women's fair-trade cooperative. So these lovelies give back to society. These ornaments are also very well made. I was amazed at the precise detailing.
I had a lot of fun using these Glove Ornaments to decorate my small crystal Christmas Tree (no such luck to have an actual Christmas tree available for this post- I am lucky if I get the tree up a day or two before Christmas). 😉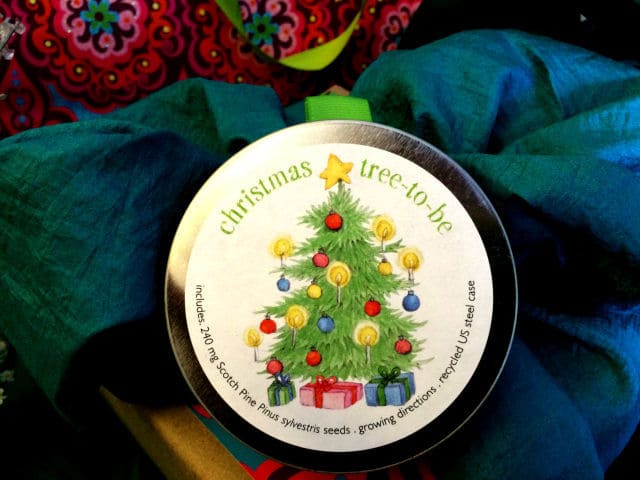 The third ornament I reviewed was this Christmas Tree-To-Be Ornament ($10). It is a very clever idea and packaged in a cute and colorful recycled tin. The tin holds seeds that are suppose to grow into your very own Scotch Pine Christmas tree. I love the idea of the Christmas Tree-To-Be Ornament, but of course due to timing I wasn't able to test to see if indeed I was able to grow my own pine tree. I plan on giving this to a gardening friend of mine and we will see what she is able to grow from this packet of seeds. I will keep you posted.
Overall, I was extremely pleased with all of these Christmas ornaments from Uncommon Goods. I would recommend them to anyone and plan on giving them as gifts and/or use them as gift-toppers this Christmas. (Though it will be difficult to part with the little piggies. I may have to set up some type of visitation schedule!)
Click Here to Shop Christmas Gifts at Uncommon Goods. Click Here to Shop Stocking Stuffers at Uncommon Goods.
Thank you for dropping by The Mindful Shopper! I absolutely LOVE it when you stop by! I hope you enjoyed my post!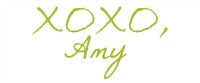 STAY CONNECTED:
[DISPLAY_ACURAX_ICONS]
SUBSCRIBE TO THE NEWSLETTER: